As your little one slowly becomes a toddler, they will be learning and growing more than you even realize. This is an important time in your child's life. They will develop skills that will be crucial throughout the entirety of their lives. They will learn social skills, motor skills, and other important skills that will help them cope with everyday life.
One way to ensure your child gets the most out of this period in their life is to enroll them in preschool. While some parents choose to skip preschool, there are many benefits that your kiddos can gain from attending a preschool.
At East Valley Christian School in San Jose, we offer preschool as one of the programs at our private school. In our preschool program, we teach kiddos from the age of two to five, the important skills they need to succeed in years to come. With three preschool programs, your child can learn, grow, develop, and move to the next stage ready to learn even more!
In this blog, we wanted to talk about the benefits of preschool and why you should consider enrolling your little one in our preschool programs! Read on to learn more.
Allows For Growth
One of the biggest benefits of preschool is that it allows for your child to grow. This is likely their first experience in a structured setting with other kids and teachers around. They will learn and grow a lot in this setting. While most children will grow and develop no matter what during this age, enrolling them in preschool will stimulate more growth and allow them to practice skills in a new environment. They will learn how to interact with others, they will learn how to follow instructions, they will grow a new set of skills, and they will begin to develop a foundation for their future in education. When you enroll your child in preschool, they will experience a ton of positive growth that will benefit them now and in the future.
Develops New Skills

Your child will also develop new skills when they are enrolled in preschool. From motor skills to social skills, your child will be learning much more than just numbers and letters. These skills are not only important for your toddler to know, but they are crucial as your little one grows up and becomes an adult. Many of the skills we use in our daily adult lives, we first developed while we were young.
One important skill your child will develop in preschool is social skills. Social skills are a necessity in life. From being able to interact positively with others to being able to cope with different social situations, social skills are important for your child to learn at an early age. They will develop healthy relationships with teachers and other children, which will help them develop healthy relationships throughout the rest of their lives.
During their time in preschool, your child will also learn language and cognitive skills. The preschool environment is rich with language and different opportunities for your child to learn and grow these skills. They will learn new vocabulary, learn how to use their language skills to communicate ideas, and so much more. With all of the hands-on activities that your child will be doing in preschool and being able to independently work on different tasks, your child will also develop their cognitive and problem-solving skills.
Your child will also develop better motor, communication, emotional, math, and literacy skills. Preschool helps your child develop these skills on a deeper level and be able to learn even more than they would at home.
Nurtures Curiosity
Curiosity is an important characteristic for children to have. Children are naturally curious, but when they attend preschool, their curious minds will be further stimulated. When children learn new things about the world around them, they crave to learn more. When a child is curious about something, preschool teachers can help them learn more and create activities that help them better understand something that interests them.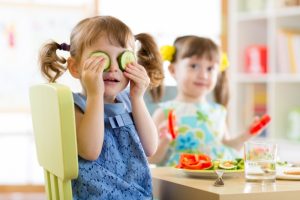 Curiosity allows children to be more imaginative and helps develop problem-solving skills. It helps children develop a love for learning. Keeping your child curious is one of the best things parents can do and it is something that is sure to happen if you enroll them in preschool. This curiosity can help them stay excited about the next years of their academic career.
Gain Independence
When your child is enrolled in preschool, they will gain more independence. Since they will be working independently from time to time, they will begin to do things for themselves and feel more comfortable not always having an adult's help. This is a great way to prepare them for kindergarten and other aspects of their lives. You may even notice them acting more independently at home.
These are only a few of the many benefits that preschool can offer your child. Preschool can help your child develop, grow, and learn a variety of new skills. It can stimulate curiosity and independence. And ultimately, it can build the best foundations for the rest of your child's academic career and adult life.
If you are interested in enrolling your child in a private preschool, East Valley Christian School is a great place to get started. Learn more about our program and school and schedule a visit now!